What is the OSCP?
Major Changes on Jan 11, 2022
Points Required to Pass: 70
Points Possible: 100
No partial points for Active Directory (AD)

Must fully compromise the AD set

Lab reports submitted for bonus points worth 10 points.

After Jan. 11, 2022, lab reports must contain AD targets as well

More combinations of ways to pass the exam
How Do People Become Hackers?
There is no one path to becoming a hacker or security professional
The highly respected LiveOverflow talks about his journey
HTML > VBS > Webdev > PHP > CSS > JS > MySQL > SQLi > Android Dev > Google Wave > Computer Science > Linux > HackerSpace > Arduino > CTFs
A hacker is the sum of their disparate experiences

How the Best Hackers Learn Their Craft

A Carnegie Mellon professor discusses how to grow your hacking skills
DELIBERATE practice, autodidacticism (self-initiated learning), creativity
Don't shut down when you don't understand (Google keywords in the problem)
CTFs are critical to skill growth (HackTheBox, TryHackMe, etc)
Required Skills
Course Syllabus: https://www.offensive-security.com/documentation/penetration-testing-with-kali.pdf


I will synthesize the course syllabus into core modules below. I know there is a lot, but you do not need to be an expert in all of these areas. The point is to build confidence in these core areas, so that you understand the tools, the technologies, and concepts surrounding each of them.


For example, you do not need to be a skilled web developer to start testing web applications. You just need to know about the technologies and it helps to be able to read code and understand it, so you can more easily find vulnerabilities.
Top Points from the Syllabus
Penetration Testing with Kali Linux: General Course Information
Getting Comfortable with Kali Linux
Command Line Fun
Practical Tools
Bash Scripting
Passive Information Gathering
Active Information Gathering
Vulnerability Scanning
Web Application Attacks
Introduction to Buffer Overflows
Windows Buffer Overflows
Linux Buffer Overflows
Client-Side Attacks
Locating Public Exploits
Fixing Exploits
File Transfers
Antivirus Evasion
Privilege Escalation
Password Attacks
Port Redirection and Tunneling
Active Directory Attacks
The Metasploit Framework
PowerShell Empire
Assembling the Pieces: Penetration Test Breakdown
Trying Harder: The Labs
Curiosity
OK. This one isn't directly mentioned in the OSCP syllabus and it isn't really even a skill, but it is the single biggest requirement to becoming a successful hacker. You need to have the mentality of:
"What if           ?"
"What would happen if I           ?"
"I wonder what caused             to happen."
"I don't know what             is. Let me research it."
Define Curiosity in this Context
Example 1
Your first instinct – when you encounter something you don't know – should be to do some research on Google, Reddit, or other areas of the Internet. There's a good chance someone on the Internet has already asked about it or written about it.
Example 2
Imagine you are looking at an application. You see an input box. The input box says that you may only enter alphanumeric characters. Your curiosity should kick in here. What would happen if you input a special character or an emoji? What would happen if you input 1,000 "A" characters?
Being an Effective Researcher
The most widely used search engine by hackers is Google. You can use whichever search engine you prefer, but Google has lots of neat tricks that can help you be a better researcher and hacker.
Google Dorks
Google's search has operators that can be used to return very specific results when performing a search. Some examples include:
"keyword" all results must contain this word
"some words" return all results with this exact phrase
-keyword results must not contain this word
-"some words" results must not contain this phrase
site:somesite.com return results only from a specific site
site:*.somesite.com return results from any subdomain of a site
filetype:pdf return results containing PDF files
before:YYYY-MM-DD return results before a specific date
after:YYYY-MM-DD return results after a specific date
after:YYYY-MM-DD before:YYYY-MM-DD returns results in a date range
cache:somesite.com check for cached version of a site
inurl:keyword results must contain this word in their URL
intitle:keyword results must contain this word in their title
site:somesite.com file:xlsx inurl:expense you can compound operators
Google Hacking Database
This is a list of Google Dorks used by the community to find vulnerabilities or misconfigurations.

More Google Search Operators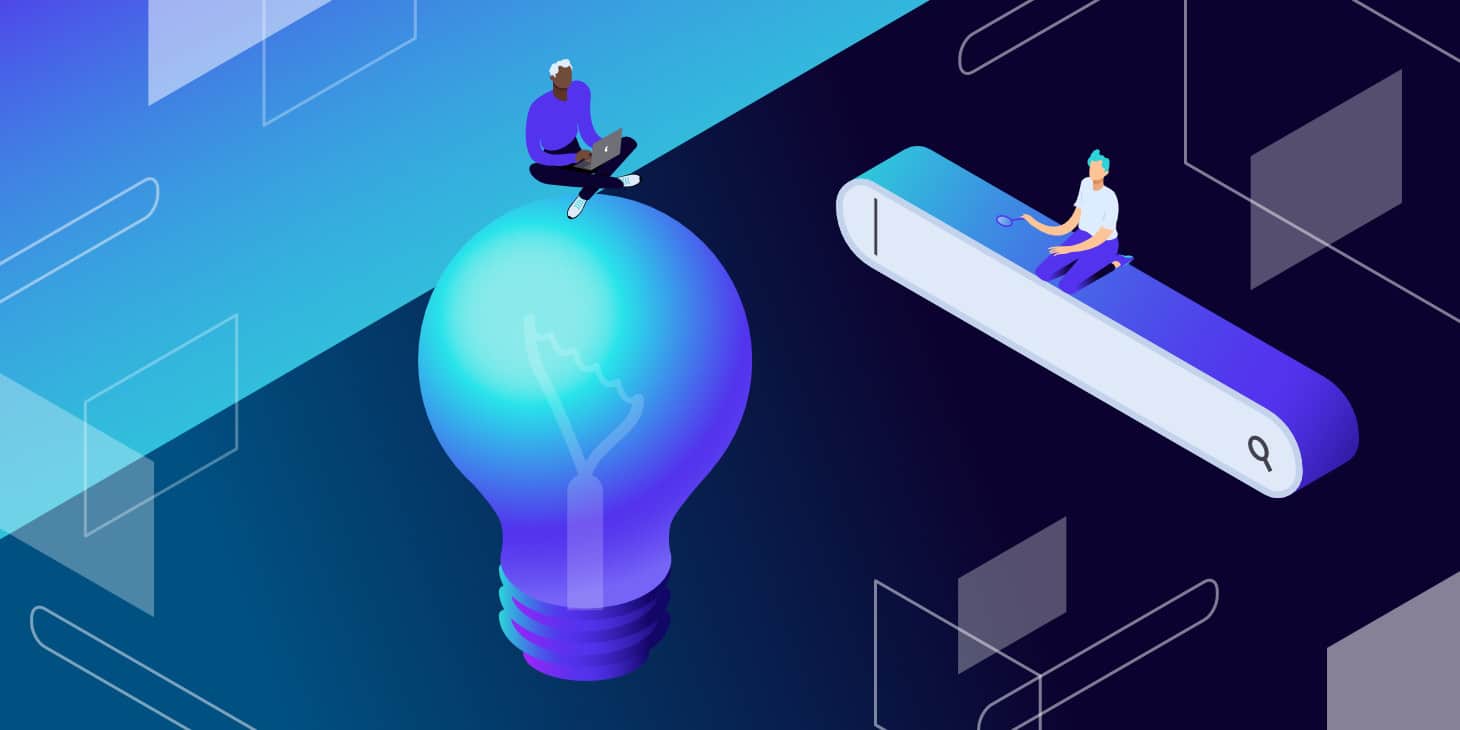 Core Skill Areas
Operating Systems
Networking
Web
Programming
I am maintaining a list of free training resources on these topics at this page, and will continue to add to it as I come across more quality links.
What About Certifications?
I have seen many people ask about getting certifications such as the A+, Network+, and Security+ in preparation for the OSCP. Certifications can be expensive and time-consuming and there are often costs to keep them current. Make sure the time and effort align with with your goals.
Depending on your experience level, certifications can:

Fill in knowledge gaps
Give you a path to follow to future goals
Add weight to your resume

It may be better to

skip the certification but review the content

If you do not plan on using the certification to advance your career
If you do not have the time or money to fully certify

It may be better to

pursue the certification

If you plan on using it as leverage for a job
And, the content in the certification is worth the investment
Developing an Attack Methodology
It is important to follow proven methodologies when conducting a penetration test, even when doing CTFs
It takes time to find your rhythm
The Penetration Testing Execution Standard (PTES) and Penetration Testing Framework (PTF) detail the core steps of a penetration test

Client Visit and Scoping (for a CTF, think platform rules of engagement)
Intelligence Gathering -- active and passive
Threat Modeling (find common weaknesses based on the target service)
Vulnerability Analysis (directly related to the quality of your intel)
Exploitation (with great care and reliance on your intel)
Post Exploitation (privesc, further penetration, repeat steps 2-5)
Reporting (for a CTF, this could be a blog write-up)
Getting Hands-On Experience
This is the only reliable way to increase your knowledge and skills. You cannot spend your time studying only theory. You must apply the theory in practice in order to have a comprehensive understanding
Home Lab
Guides I've Written
Hosted Services
HackTheBox
TryHackMe
Offensive Security Proving Grounds
Root-Me
Virtual Hacking Labs
247CTF
OSCP-Like Boxes
Here's a really great list of targets that could help you prepare for the OSCP and improve your pentesting methodology:
Roadmap to OSCP
WARNING: This is a not a guaranteed formula for success nor does it guarantee that you will pass the OSCP exam. Use this for what it is – a generalized path to preparing for your OSCP exam.
This assumes you're a complete beginner, so you can start at whichever step in the roadmap suits your skill level:
Systems
You'll need to know a variety of operating systems for the OSCP

Windows

Windows XP
Windows7
Windows 10
Windows Server

Linux (Debian and RedHat derivatives)
BSD
Possibly more

Be comfortable in the terminal

Bash
PowerShell (and legacy command prompt)

Know how to list the users and groups on an operating system
Know the file system hierarchy on various operating systems
Know how to get the current operating system version on various operating systems
Be familiar the Windows Registry
Know how to list installed hotfixes on Windows
Know how to check and modify permissions and ACLs
Know how to check, create, and modify scheduled tasks
Know how to list running process and services
Networking
You don't need to be a subnetting wizard
Given an IP adddress and network mask: know how to figure out your IP address space
Know how to query and configure network interfaces on the command line
Know how to read a routing table on the host
Know what ARP is and how to read an ARP table
Know how to list listening ports on a host
Know how to pivot to internal networks when your target has mutliple interfaces or routes
Know how to forward individual ports
Be familiar with the OSI model
Understand the fundamentals of TCP/IP networking
Web
Know the various HTTP request methods
Know the most common HTTP response codes
Know some basic HTTP headers and how they work
Know the basic functionality of a web server
Know how to make HTTP requests from the command line
Know how to use Burp or some other web proxy
Know how DNS works to resolve hostnames to IPs
Know how DNS hostnames correlate to virtual hosts on a web server
Know how to modify your hosts file on your attack box
Know how to modify your DNS settings on your attack box
Be familiar with SQL and NoSQL databases

Have basic proficiency in SQL
Understand SQL injections
Programming
You don't need to be a full-time engineer or a computer science wizard
Have some basic proficiency in

AT LEAST

one of these object-oriented languages:
Have a basic understanding of primitive data types in programming
Know how to use flow control logic (conditions)
Know how to use loops
Know how to read, create, and edit Bash scripts
Know how to read, create, and edit public exploits
Know how to compile public exploits
Know how to read and understand error messages when your scripts fail

Google the error messages when you can't figure it out
Hands-On Practice
Get some hands-on practice with individual targets
This is the time to perfect your attack methodology

Enumerate

Enumerate
Enumerate some more

Look at everything
Leave no stone unturned
Question everything
It's OK to look at write-ups and learn from your failures
Take good notes

Get lots of practice against a variety of operating systems
You could use some of the hosted services mentioned above
You could set up a home lab and host some of your own vulnberable targets

You can host Vulnhub targets in your own enviroment
You could create your own vulnerable Active Directory lab
If you follow one of my home lab guides above, you'll get some experience with the networking side of things as well
Active Directory
Get comfortable with the Active Directory exploit chain
Active Directory is just an extension of Windows fundamentals

You'll need your Windows methodologies
And, you'll need to understand the core function of Active Directory

Core Practice
Fantastic Comprehensive Module
Active Directory Networks
More Pages to Check Out
The Five Pillars of InfoSec
Total OSCP Guide
The Journey to Try Harder: TJnull's Preparation Guide for PEN-200 PWK/OSCP 2.0