Welcome to All Visitors
🌍 If English is not your native language...
Videos:

You may wish to slow down the video speed and enable subtitles (if available), as some of the speakers may talk a bit quickly.

Text:

While not perfect, you may wish to use a translation service to clarify any points that you may be stuck on
Recommended Learning Path for Beginners
A Word of Encouragement
✅ NOBODY is born with knowledge of any of this material. The amount of skill is a reflection of hours + effort. Everyone starts at zero.
✅ If you encounter someone very skilled, they've been practicing a long time. They didn't acquire their skills overnight, I can promise you.
✅ Everyone learns differently, and at different speeds. Find the resources that will help you succeed, whether that's on this page or somewhere else.
📢 You DO NOT need to be an expert in every single knowledge domain listed below! The idea is to build confidence across a broad spectrum of knowledge.
❗ There are no shortcuts! If you try to take shortcuts, you will eventually find yourself later trying to fill knowledge gaps. Take the time now to build a solid foundation.
💡 Learning new things is a slow process, but is well worth the time. It's completely normal to feel overwhelmed at first. Take it in small chunks and things will start making more sense as you progress.
💡 I would encourage you to seek out a mentor or a community of your peers. It is an immense help to have others to learn from and learn with. It's not a zero-sum game, we all give and take to and from each other.
Systems Administration
1. Foundational Knowledge
This is a series of brief videos that will introduce you to the technical metamorphosis of computers and their various parts. Very good stuff!
2. Interactive Introduction to Computer Systems
Go through a gamified and engaging series of lessons that will introduce you to the hardware and software aspects of computer systems.
3. Systems Administration Crash Course by Google
4. Introduction to Virtual Machines and VirtualBox
5. If You Want to Go Further...
Computer Networking
1. Foundational Knowledge
Here you will be introduced to the history and metamorphosis of the technology that makes up computer networks and the larger Internet.
2. Complete Networking Course by Google
3. Hands-On Networking Labs with GNS3
I'd recommend doing the lab in this order as some of the concepts may be difficult for complete beginners:
Steps 1, 2, 3
Then, steps 6, 7, 8, 9
If you're feeling ambitious, you could do the entire lab, but there are some concepts that may be best saved for later.
4. If You Want to Go Further...
Web
1. Foundational Knowledge
Here, you will be introduced to the history and metamorphosis of the technology that makes up the World Wide Web.
2. How DNS Works
The Domain Name System (DNS) is a core component to the functionality of the web and web servers.
3. HTTP and HTML 101
HTTP is the protocol used between web browser and web servers to transfer data back and forth. HTML is the markup language that instructs browsers on how that data should be displayed on the page.
4. Learn About the Web Interactively
While TryHackMe is a cybersecurity training platform, this free module is an informational module that will help you learn about the web technologies in a gamified manner.
Programming
1. Foundational Knowledge
Here you will have the opportunity to learn about the fundamental concepts in programming in a gamified manner. This entire module is interactive, so take it in small chunks at a time and have fun with it.
2. Learn PowerShell Interactively
This is a mini-series on my blog that will introduce you to programming fundamentals with PowerShell. PowerShell makes a great introductory language if you have a Windows computer, cause you can get started without having to install any additional software packages.
3. Learn Python Interactively
This is a very high-quality, free course on Udacity which will take you through the fundamentals of programming with Python. If you pick up here after my PowerShell course, you'll see a lot of the same concepts, just different ways of doing them with Python.
4. A Deeper Look into Programming
While this course is not interactive in nature, it is free and VERY informative. You'll gain a better understanding of computer numbering systems and the ways programs can control hardware, networking, and more.
---
Informational Resources
Systems Administration
Core Systems Concepts
Storage
CPU
Memory
Boot procedure
System internals
Core directories
Filesystem hierarchy
Windows Registry
Event and audit logs
Shells and Terminals
This is a fantastic history lesson on the way humans have interacted with computer systems. It's a long read, but it is very educational and covers the primitive terminals with punch cards all the way to the current terminal emulators as we know them today.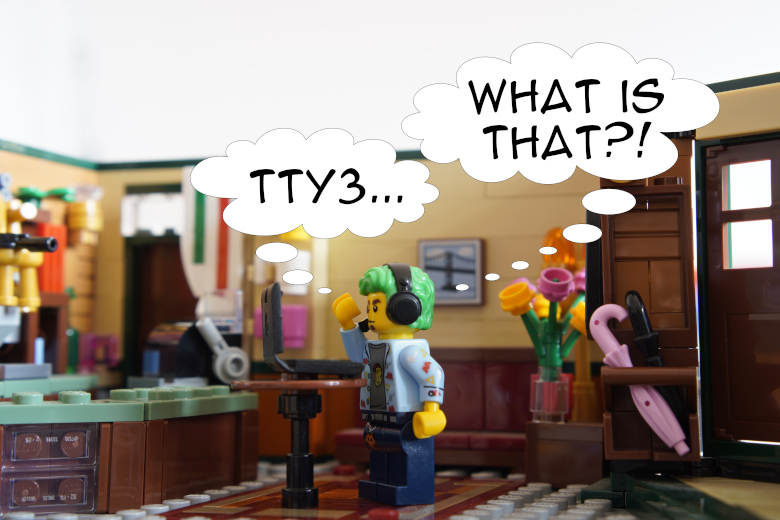 Terminal Emulators
The terms console and terminal are used interchangeably to reference the software run by the user to emulate bygone physical terminals. Whether you choose to call it a terminal or a console, this piece of software presents to you the command-line interface via which your commands are passed to the shell.
Common Command Line Operations
Systems Administration Resources
Computer Networking
Core Networking Concepts
IP addressing
Subnetting
Routing (ping, layer 3)
Switching (ARP, layer 2)
Firewalls
TCP/UDP protocols & ports
Tunnels
Proxies
DNS
TCP/IP model
Networking Tools
Computer Networking Resources
Web
Core Web Concepts
HTTP methods and headers
Web servers
Proxies
Directories and files
HTML
CSS
JavaScript
Databases
Inputs and parameters
Web Tools
Web Resources
Computer Programming
Core Programming Concepts
Object-oriented programming (OOP)
Data types
Variables
Flow logic (if/else)
Loops
Functions
Source code review
Modifying exploits
REPL
Read

An interpreter reads your input

Evaluate

An interpreter executes (evaluates) your instructions

Print

An interpreter prints any output or errors

Loop

An interpreter loops back to repeat the process
Programming Languages with a REPL:
Python
PowerShell
JavaScript (Node.js)
Computer Programming Resources
Cybersecurity
Offensive Security
Defensive Security